Soba Canada

Japan Nowadays ...to know real Japan and Japanese better

(1) Geography
(2) Brief History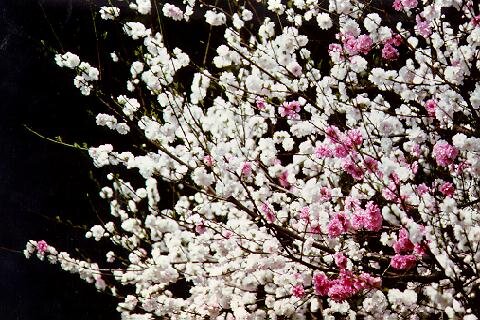 In the Japanese version of this Homepage, we inserted the page which explains about Canada and Canadians by giving useful and/or interesting informations to know Canada and Candian better. Because we have a strong impression that Canada despite of its popurarity as tourists' destination, most of the people do not know real Canada and Canadians. What people know seems sometimes just a reflection of piece of informations mainly prevailing in the South of the Border. Canada's happiness together with unhappiness is its neighbourhood. The neighbour is so powerful and active and try to lead the world. But thanking to such good neighbour, we do believe Canada should take their own role to present themselves to the world more properly. In the same way, Japan and Japanese are also mislead by stereotyped informations. Japan is not a country only with competitive electrical goods or ninjya and geisha same as Canadian smoked salmon or Green Gables at PEI.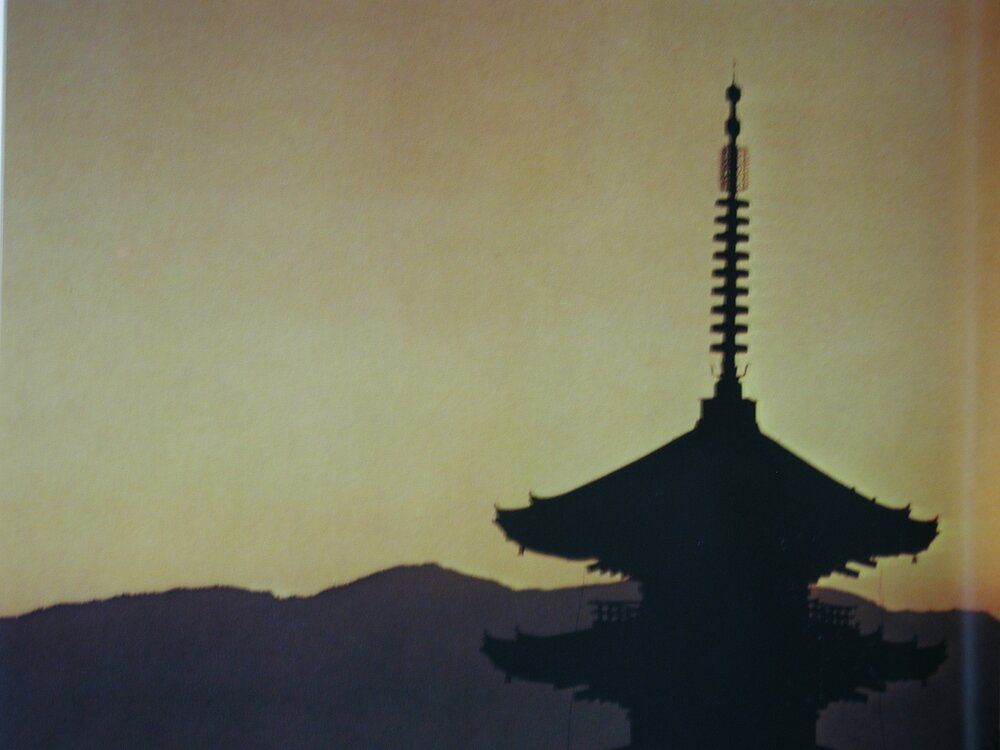 Recent world could be well described to say "Only constant is the constant change". So world is steadily changing day by day. Even if you would find your company's name on the headline of the newspaper for the buncruptcy in the peaceful morning, it would never be so strange nowadays. It really could happen to any company or instead of bunkruptcy it could be only a short notice of lay-off. Sorry but it's not my intention to tell such an inauspicious thing. Anyway the world is changing. Our daily lives, culuture and consciousness too.
So we would like to write something about Japan and Japanese nowadays in series to know Japan better. Though this is pretty personal and would not represent main stream of the opinion but you could draw some image at the end about current Japanese and their way of living and/or thinking.


Return to the top of this Page


1) Let's start with geography

Japan is a small island country at the east end of Asian continent. About 130millions of people are living in 378,000km² land stretching from north to south in a crescent shape with about 3,000km coastline. Comparing with 9.97 million km² of Canadaian size, Japan is only about 1/26. But no complaint because Canada is 2nd largest country in the world after Russia(CIS) which can count 22.40 million km², in another words Russia covers 18% of our earth's surface. Northern end of Japan located around North 45º which belongs to sub-frigid climate zone and almost the same longitude as Montreal. Southern end located North 25º in sub-tropic zone. Our capital, Tokyo, located at North 36º which is roughly the same as Memphis,AK or Nashville,TN and little bit north of Los Angels, CA. or Gibraltar connecting Atlantic and Mediterranean Sea. However most of Japan enjoy a mild oceanic type of climate with four distinct seasons because of its warm current called Kuroshio (Black Current or Japan Current) running from south to north. Having rugged mountains running almost the full length of the country, it gives Pacifc and Japan Sea sides of the islands totally different climate patterns. Nearly 70% of the land is mountainous area covered by dense forest. Tokyo however stands on the big Kanto Plains on the Pacific side , April and May having cherry blossom with opening of new school sessions, June rainy season called Baiu, July and August hot and humide summer sometimes having sleepless tropical nights, from September to November cool and fresh with autumnal tints everywhere. But sometimes famous Tyhoons are coming too and gives various damages to the rice crops etc but still they are considered as one of natural blessings from the heaven. December to February dry but fine winter with almost no snow. March starts coming into bud. This is the cycle in Tokyo.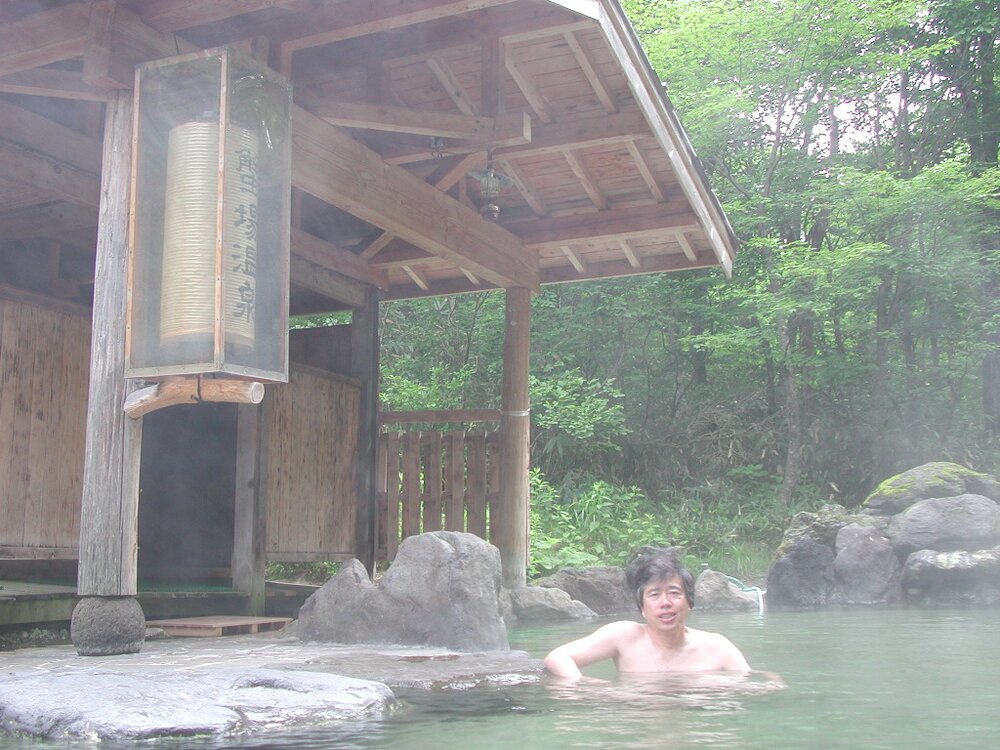 Japan enjoys the great topographical varieties because of its many volcanic mountains everywhere including famous Mt.Fuji (3,776m, highest peak in Japan) even though dormant for nearly 300 years. The rivers are short and fast-flowing and form deep gorges in the mountainous area. Some european mountaineers about hundred years ago said japanese rivers are not rivers but a water-falls. It shoots. Distinct four seasons, mountains, rivers and sea, all these features make Japan as one of the most picturesque countries in the world. Furthermore you can enjoy "Onsen" (hot springs) anywhere. Thus creating Japan's unique Onsen culture. People enjoy and relax soaking sometimes in open air looking up millions of stars in the sky and become a philosopher or a poet. Onsen gives people a break. It also cures or prevents diseases. So sick peoples normally take 2/3 weeks stay in Onsen and it is called as "Tôji". A writer is also an enthusiastic Onsen lover. So I will guide you fantastic Onsen later. Together with active volcanic activities, Japan is lying just on the Circum-Pacific eathquake zone and famous for its world's most seismologically active area. There were many disasters. In Tokyo area, the Kanto Great Earthquake of 1923 with magnitude 7.9 (Richter scale 8.3) destroyed Tokyo and Yokohama Area completely. "Tsunami" is originally a japanese word but now it became an international word because of a disaster hit South Asia at the end of 2003.


Return to the top of this page

(2)Then let's have a brief look on the history
Until ten or twenty thousand years ago, Japan was still connected to the Asian continent by land but became island due to the crust movement of the earth. The sea protected Japan from invasion only with one exception by Mongolian invaders with a force 150,000 strong in 13th century but were failed due to typhoons and then a word "Kamikaze" born. Kami is god and Kaze is wind, ie Divine Wind saved the country. But it had fairly easy access to the advanced foreign cultures and this allowed Japan to learn and abosorb their cultures and latest technologies but at the same time Japanese succeeded to develop and grow highly independent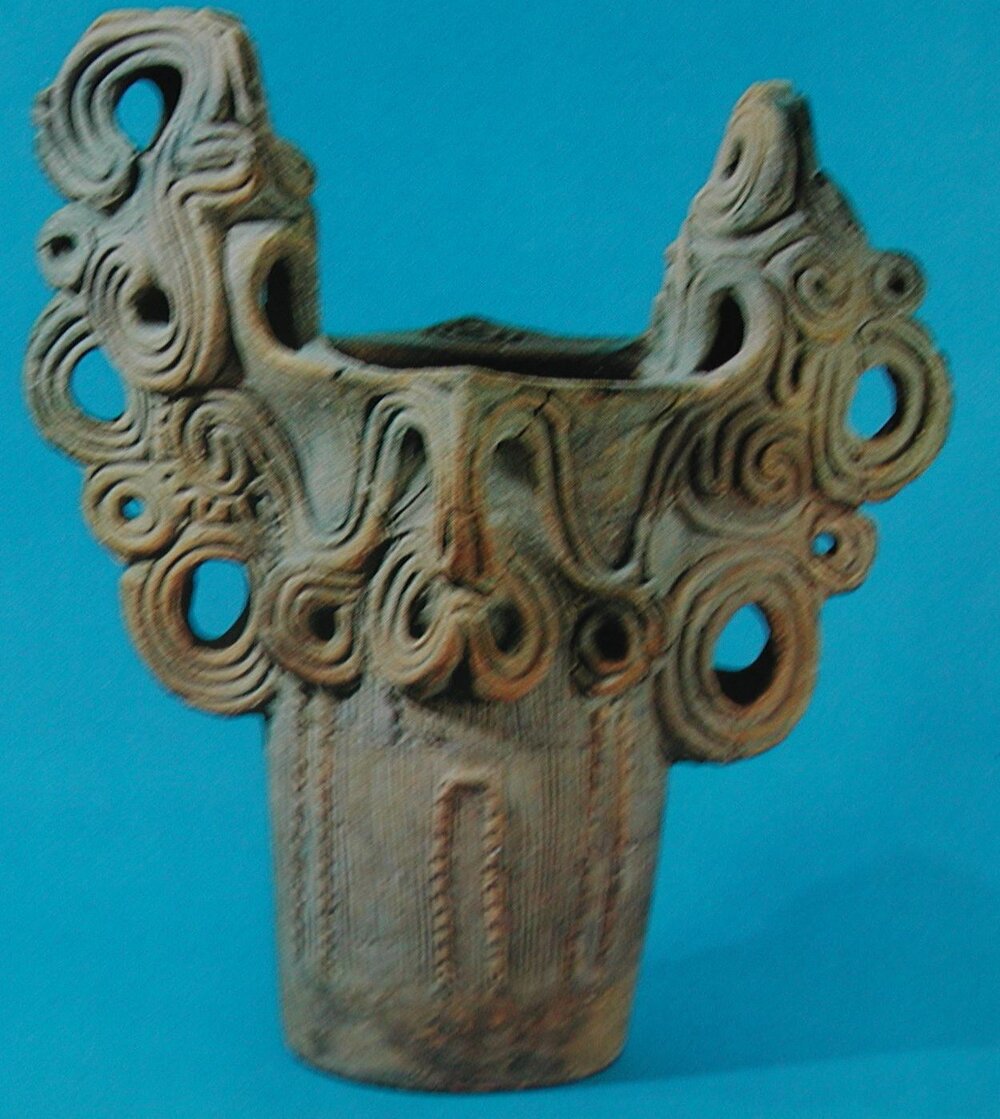 and its own Japanese culture. World history is written in this colour.

Jomon Period(circa 10,000 b.c. - 300 b.c.)
Livelihood mainly hunting and fishing. Famous for its earthenware decorated with Jomon cord-making.
334 b.c. Alexander the Great begins his conquest to the East.

Yayoi Period(circa 300 b.c.- 300 a.d.)
Rice cultivation and use of metal tools were started and set the fundamental patterns of Japanese life. Also a large number of complex political units called Kuni emerged and began to unite under the hegemony of Yamatai Koku ruled by Queen Himiko which is still mysterious where it was actually located and whether Yamatai Koku can be equated with the early state of Yamato.
221 b.c. China unifies under Qin dynasty.

Kofun Period (circa 300 - 710 a.d.)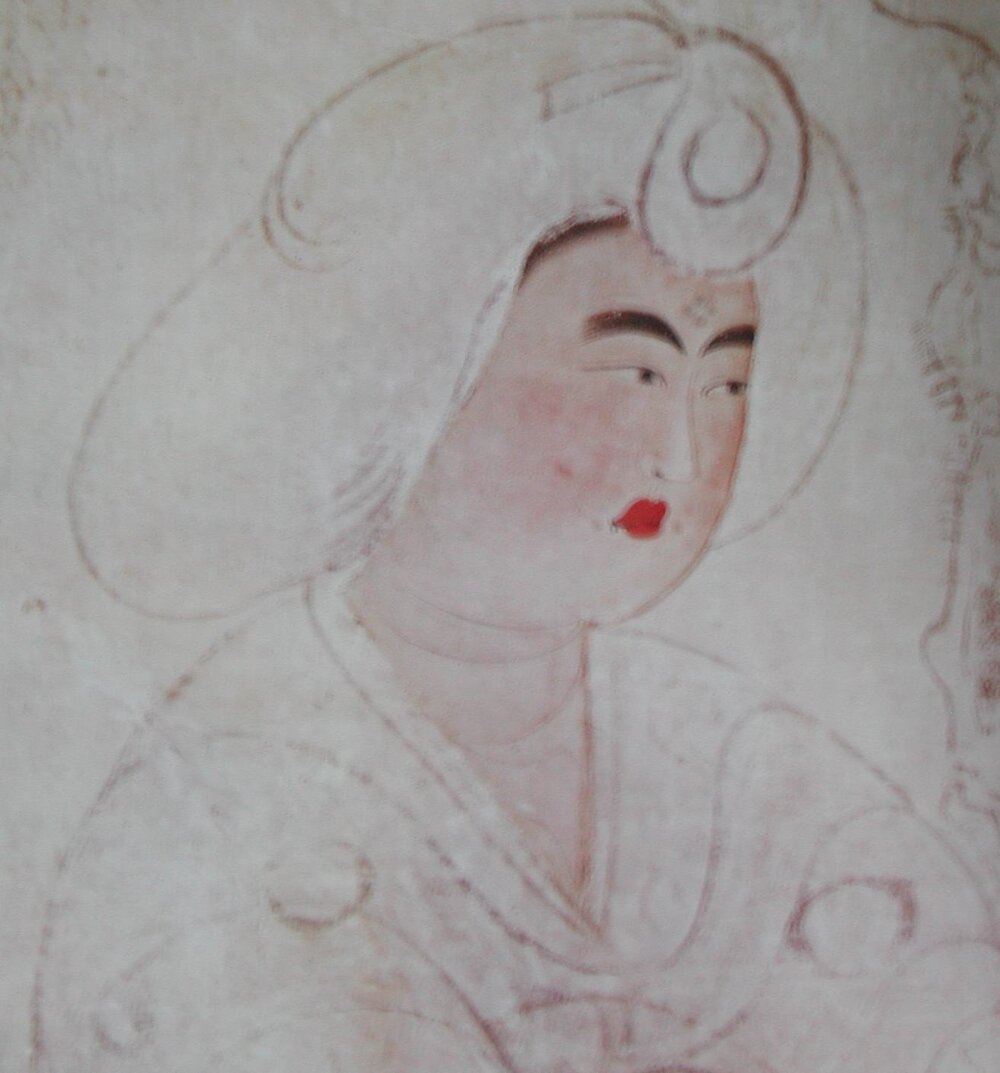 Large tumuli (Kofun) were built for deceased members of the ruling elite. The first state in Japan called Yamato emerged and established diplomatic relations with Korean states and Chinese courts. It was mid 6th century that Buddhism was introduced from the asian continent.
China, Sui Dynasty (589-618), Tang Dynasty (618-907)
622 Prophet Muhammad arrives at Medina and the Islamic era begins.

Asuka Period( 593 - 710 a.d.)
On 4th century Yamato (current Imperial family) consolidated Japan and strengthen the foundation of Japan by introducing various Chinese systems such as Buddhism, ideology(Confucianism), social and writing systems also arts. In the two ancient chronicles written in the 8th century, "Kojiki"(712 a.d. which is oldest history book of Japan) and "Nihon Shoki" (720 a.d.) say Emperor Jinmu began his reign on 11th February of 660 b.c. and recorded many Japanese mithologies including the birth-myth of the nation.
That's why Japanese national holiday called National Foundation Day was set aside on that day. These chronicles were compiled by the order of the Emperor and especially "Kojiki" clearly represents Emperor family's ideology thus went upto the age of the gods. So very interesting but too difficult to prove them scientifically.
Shotoku Taishi(Prince) (574/622a.d.) whose profile was printed on the head of old 10,000 yen bill is famous in promoting Buddhism and establishing many political innovations including the Constitutions with 17 articles. Japan in japanese language is translated as "Nippon" or "Nihon". Both meaning is the same. ie, "Where the sun rises." This is a word created by him. When he sent a diplomatic letter to China's Sui dynasty, he wrote "The emperor where the sun rises gives a letter to the emperor where the sun sets....." Blooming days called Asuka culture based upon Buddhism were here.

Nara Era (710 - 794 a.d.)

Era based upon "Heijou Kyou" in Nara. In art it is devided to Hakuhou era and Tenpyou Era. This period was characterized by the full implementation of the Ritsuryô system of government. Taihou Ritsuryô(Code) in 701 a.d. and Yôrô Ritsuryo(Code) in 718 a.d. were compiled based upon Buddhism and Confucianism. The huge, 15m high, bronze statute known as Daibutsu of the temple Tôdaiji is a good example to show new heights in intellectual and cultural acheivement.

Heian Era (794 - 1185 a.d.)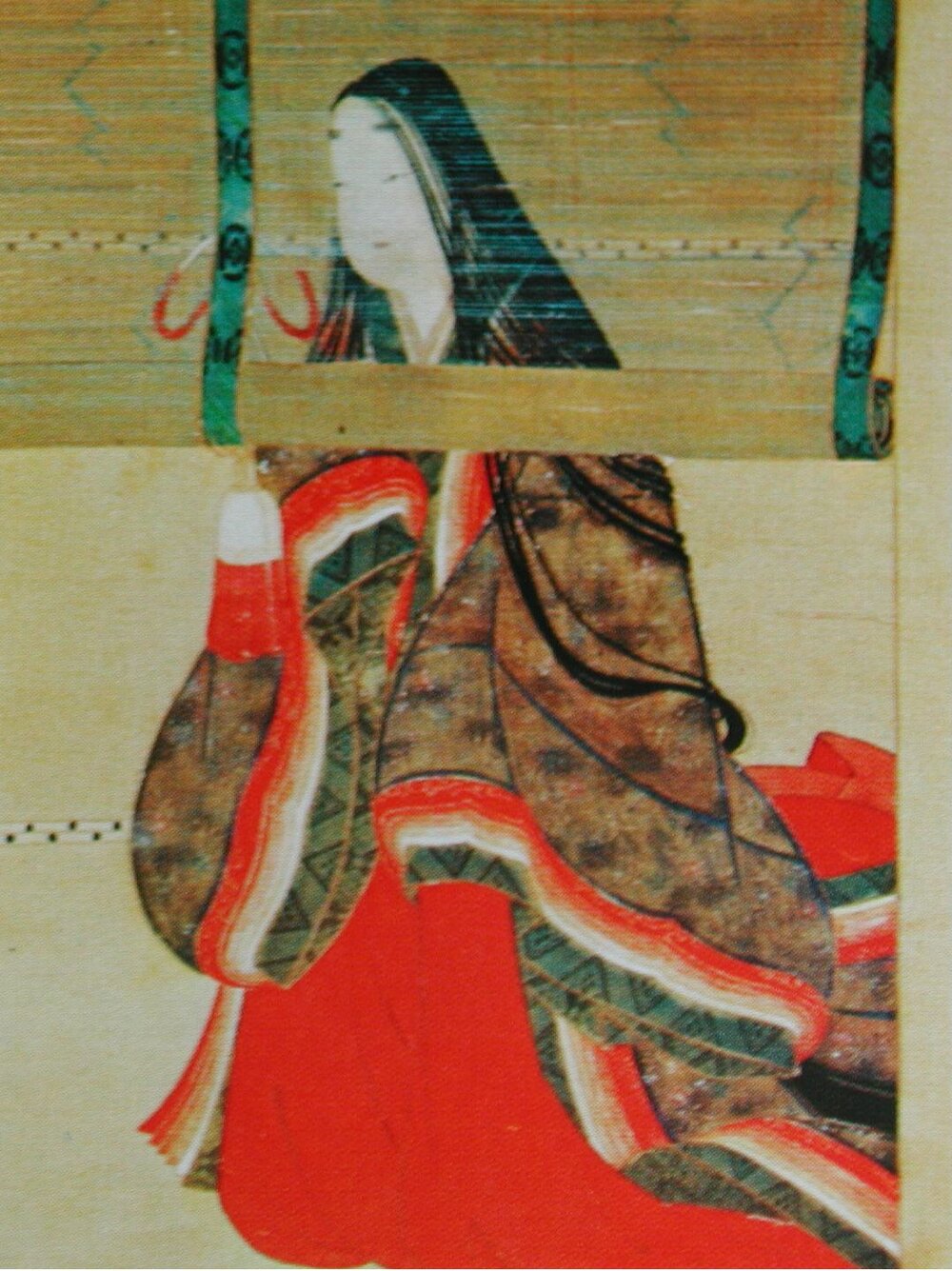 A capital was set in Kyoto until moved to Tokyo at 1867a.d. During this era, Japan completely assimilated the essence of Chinese systems and created its indigenous institutions in all fields. The development of Kana syllabary made the outburst of literary creativity. It mainly used for composing Waka (japanese poetry). Lovers communicated each other through Waka. Kokin Waka Syuu is a fruit of this era. Court ladies produced great works of Heian Literature using it. Genji Monogatari (Tale of Genji) by Murasaki Shikibu and Makura no Soushi (Pillow Book) by Sei Shou Nagon are the two greatest.
800 Charlemagne crowned by Pope Leo 3 as Charles 1, emperor of the Holy Roman Empire.
1066 William, duke of Normandy, is crowned king of England.
1096 The first expedition of the Crusaders.

Kamakura Era (1185 - 1333 a.d.)
Opening the era of Samurai warriors who overpowered the nobility. Formally, the leading Samurai warrior were appointed by the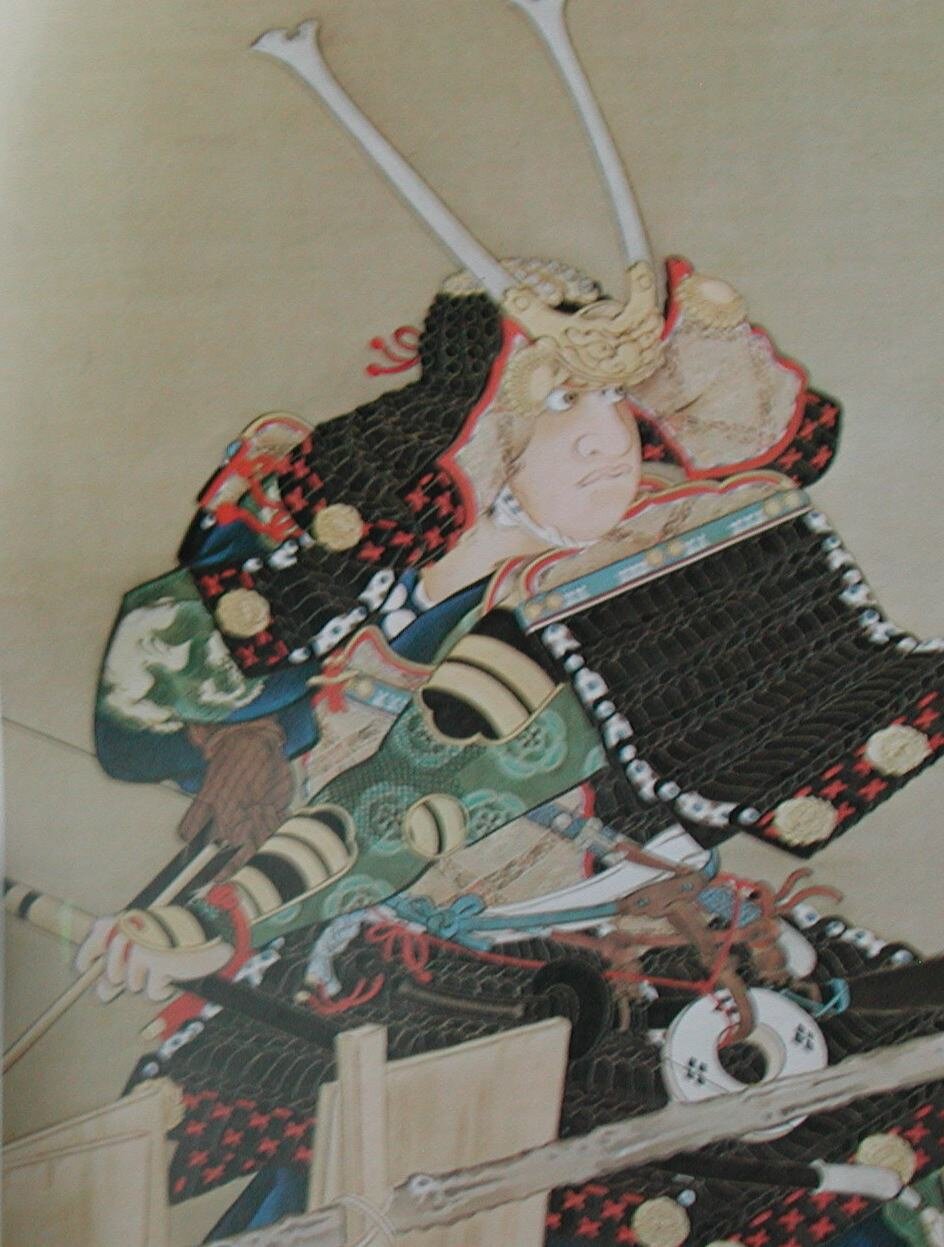 Emperor as his "Shogun in charge of conquering barbarians" and with this designation his feudal government called "Bakufu" was formed. First Shogun was Minamoto Yoritomo who founded his Bakufu in Kamakura which located about 60km west of current Tokyo. Samurai era continued upto the end of Edo Era for nearly 700 years. Kamakura society exalted Loyalty, Honour and Frugality. This spirit was later sublimated to the Bushidô and became a backbone of the Samurai (warrior).
The most dramatic event of this era was Mongol invasions taken place twice. In 1274 with forces 40,000 and 1281 150,000 strong they landed around Hakata, Kyusyu and had fierce battle. But Kamikaze (tyhoon) blew them out.
1271 Marco Polo sets out on his journey to the court of the Mongol emperor Kublai Khan
1279 Kublai Khan conquers China and establishes Yuan Dynasty(-1368).

Muromachi Era (1333 - 1438 a.d.)

Samurai worrior Ashikaga Takauji was designated to Shogun and opened his Bakufu at Muromachi, Kyoto. A golden pavilion was constructed in 1397 at Kyoto. Great expansion of economic activities and emerge of two powerful social forces, a self conscious marcantile group and market oriented peasantry.
1337 England-France Hundred Years' War bigins.
1347 Black Death rages in Europe (-1351)
1368 China, Ming Dynasty (-1644) founded.

Sengoku (War time) Era(1438 - 1568 a.d.)
Anything could happen. A word Gekokujô (the overturning of those on top by those below) characterizes this era. Days for struggling for hegemony. Only the worriors with power could survive.
1492 Christopher Columbus lands in the Bahamas.
1498 Vasco da Gama reaches Calicut in India via Cape of Good Hope.

Azuchi Momoyama Era(1568 - 1600 a.d.)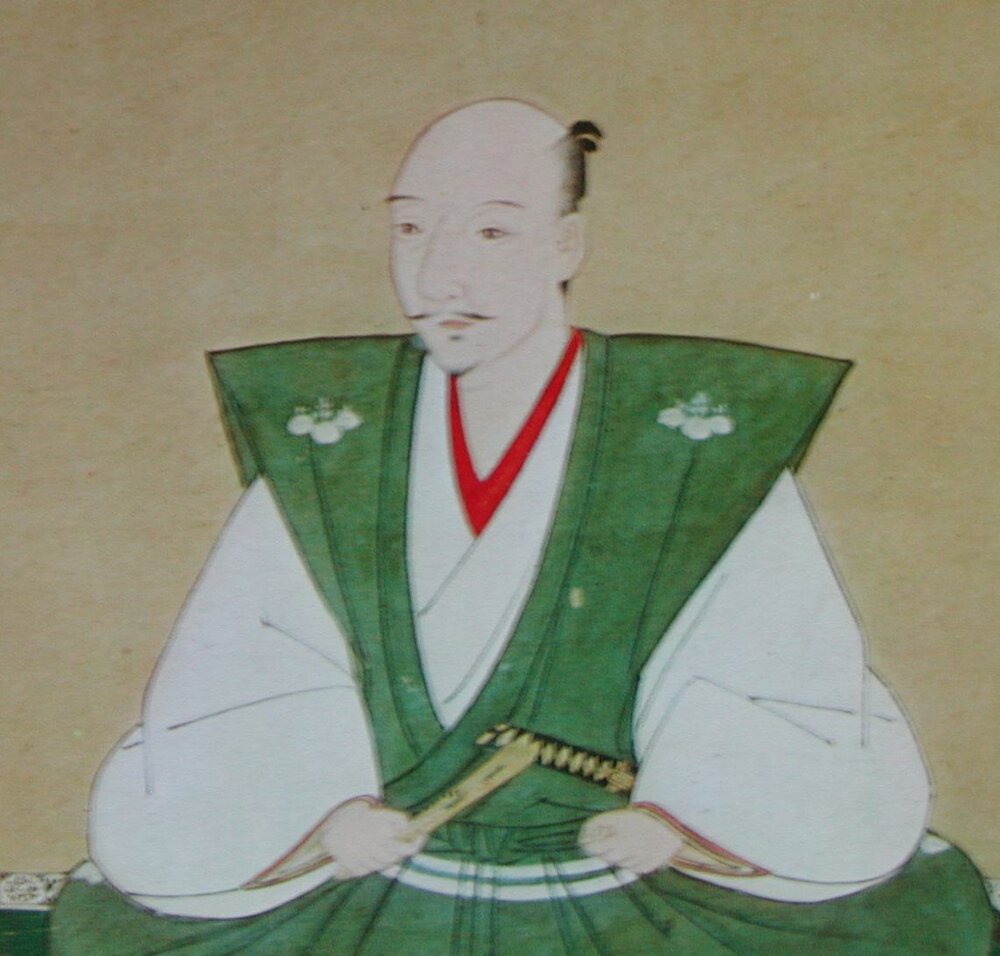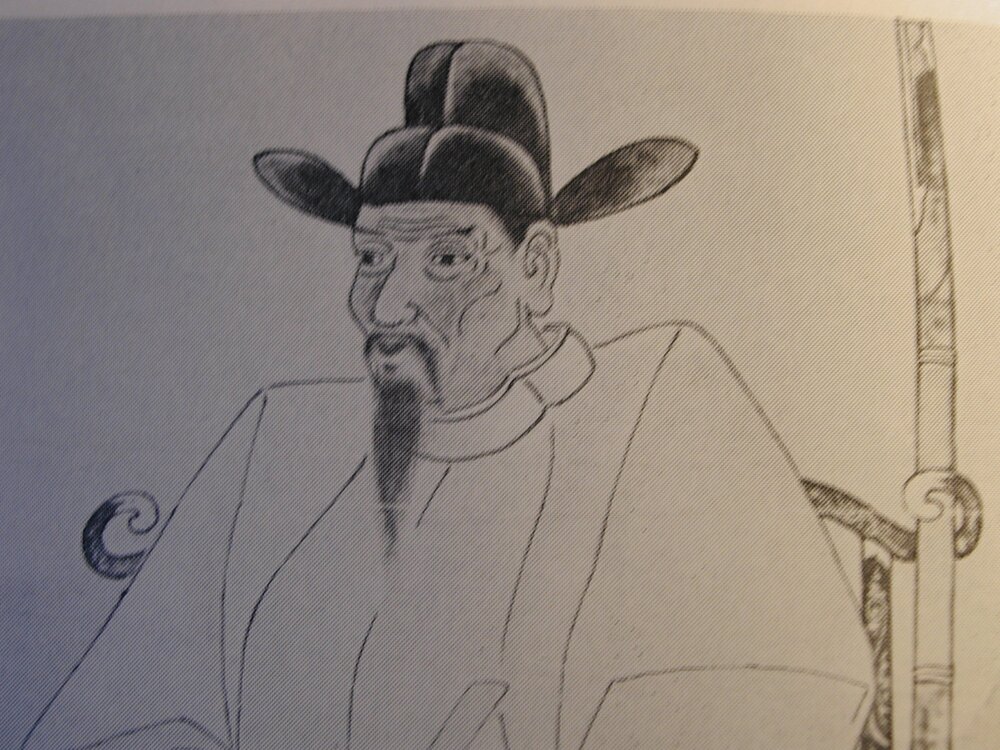 A hero Oda Nobunaga followed by Toyotomi Hideyoshi re-united the country and devised new measures to govern the country on a nationwide basis. Especially T. Hideyoshi was a hero of the heroes. He was born just as a poor peasant but went up to the highest position of the country as "Kanpaku Dajyou Daijin" (Imperial Regent and Grand Minister of State) and governed the country as he wanted. Gorgeous and progressive era backed up by the self-confidence. Age of Daimyos (feudal lords), big marchants and common folks. Foreign trades were very active. During this short but spectacular Era, Japan underwent the transition from the medieval to the early modern era. Japanese venture overseas was very active and the activities of European traders and Cathoric missionnaries in Japan too gave this era a cosmopolitan flavour.
1600 British East India Company incorporated.

Edo Era(1600 - 1867 a.d.)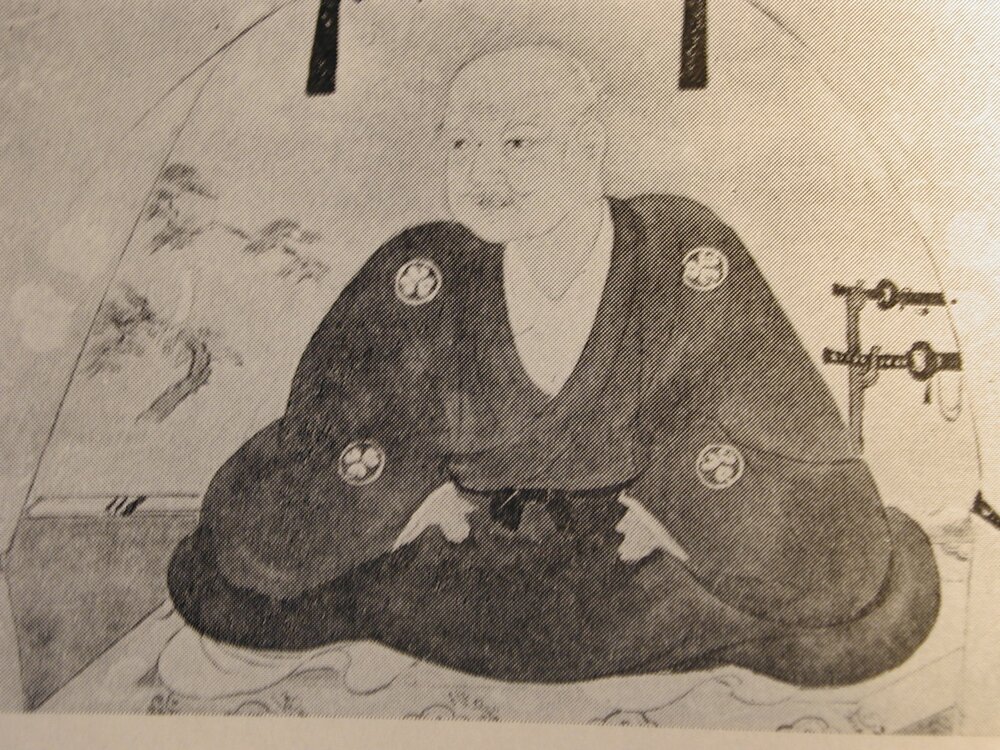 Tokugawa Ieyasu as a Shogun is a founding father of Tokugawa Bakufu. A Haiku (Japanese poem of 17 syllables) discribes the characters of three heroes as follows using a bird called "Hototogisu"(a little cuckoo) ;
1) Oda Nobunaga- - A little cuckoo, if you don't twitter, I will kill you.
2)T. Hideyoshi- - A little cuckoo, even if you don't twitter, I will try everything to let you twitter.
3) Tokugawa Ieyasu- - A little cuckoo, if you don't twitter, then I will wait till you will.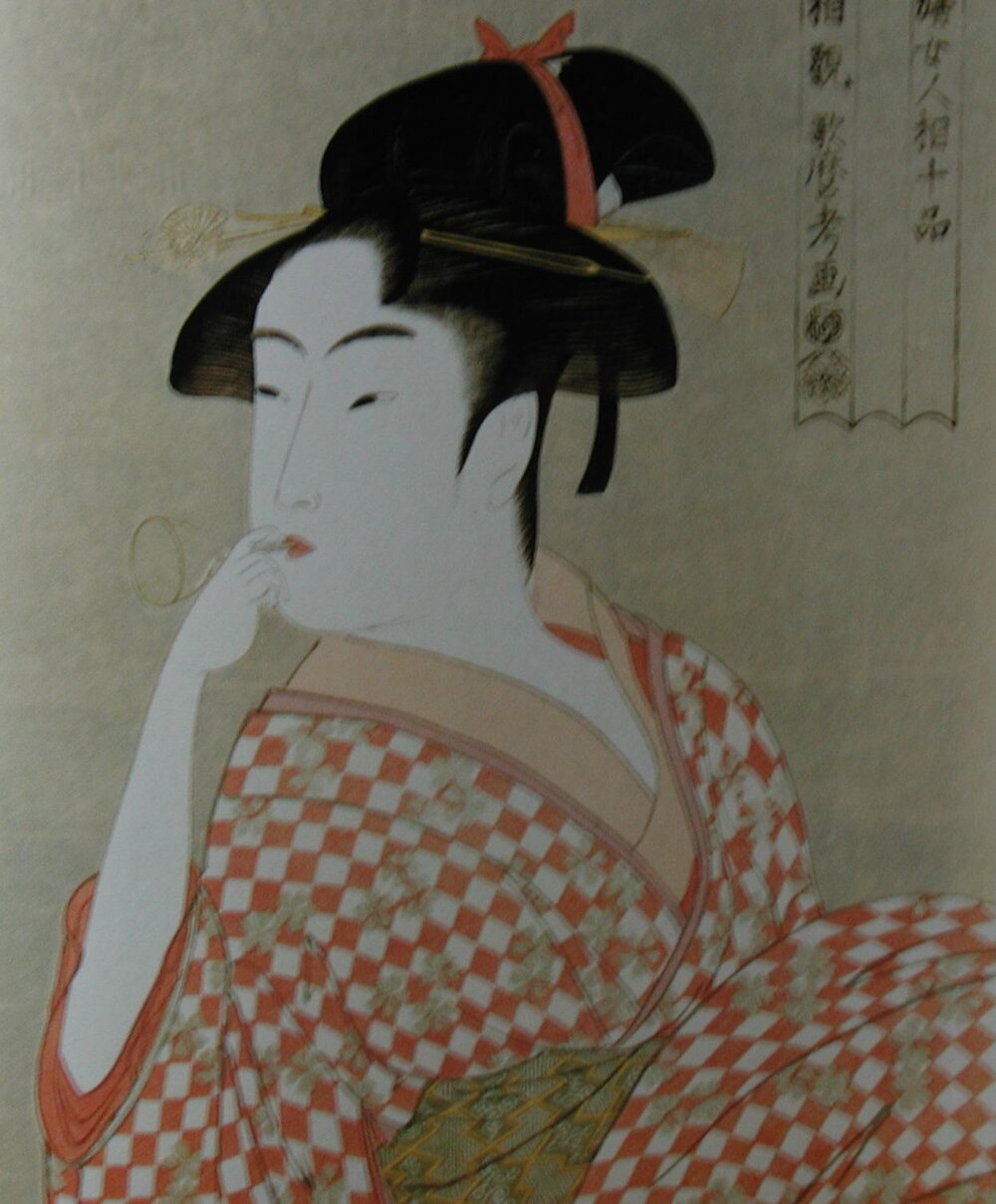 Era of the great peace both inside and outside for more than 2 centuries. Dispite of Sakoku (National Seclusion) policy, Japan enjoyed developments in all fields. Industies, money economy and matured culture etc. Tokugawa law relied heavily on Confucianism; Chuu (loyalty) and Kou (filial piety) were conservative and supportive of the existing social and political order.
Stable hierarchy "Shi - Nou - Kou - Shou" (Warrior - Farmer - Artisan - Merchant) worked well for 2.5 centuries.
1644 China, Qing dynasty (-1912) established.
1689 English Bill of Rights enacted.
1776 Continental Congress issues the US Declaration of Independence.
1789 French Revolution begins.
1804 Napoleon becomes emperor of France.
1839 Opium War begins in China (-1842)
1861 Civil War bigins in USA (-1865)

Meiji Era(1867 - 1912 a.d.)
End of the Samurai feudalism and a beginning of modern industrial state along wtih its emergence from isolation into the ranks of major world powers. The year happen to be the same as Canadian Confederation in 1867 ; The Dominion of Canada. Meiji Emperor made an oath and published "Charter Oath of Five Articles" as a basic policy of new Japan.
Article 1. All affairs of State shall be referred to public opinion through general conferences.
Article 2. The government and the people shall act in harmony energetically carrying out administrative matters.
Article 3. No citizen, whether a civil or a military or one of the common people, shall be discouraged in the pursuit of his aspirations.
Article 4. Evil practices of the past shall be abandoned and universal justice shall prevail.
Article 5. The foundation of Imperial regime shall be strengthened by the acquisition of knowledge from throughout the world.
1876 A Graham Bell invented telephone.
1896 First modern Olympic Games held in Athens.

Taisho Era (1912 - 1925 a.d.)
Struggle between Imperialism and Democracy.
1914 World War One begins (-1919).
1917 October Revolution in Russia.

Showa Era(1925 - 1989 a.d.)
The era of violent changes with war and peace. It was the longest imperial regime (62 years) in Japanese history. Emperor becomes just a symbol of the country with no actual power. Defeat of World War 2 gave drastic shock to all Japanese mentally and materially but re-born as a peaceful country giving up any war. Our Constitution article 9 denies the right of belligerency and any military forces. Everything was started from "Zero". Rapid economic growth brought so-called "Bubble Economy" and in this extravagance the era has been succeeded to Heisei Era.
1927 C. Lindbergh flies across the Atlantic Ocean.
1929 US stock market crashes and Great Depression begins.
1933 A. Hitler becomes chancellor of Germany.
1939 World War Two bigins (-1945)
1945 United Nations established.
1949 The People's Republic of China established.
1950 Korean War begins (- 1953)
1962 Cuban Missile crisis

Heisei Era (1989 a.d. - present)

In 1993 the Bubble Economy bursted out and land price / stock index fell down to less than half of the end of Showa Era. Again collapsed a traditional value. ie, The myth of the land price which was believed to be "the invincible". Re-structuring, Down-sizing, Re-engineering and Out-sourcing etc.cSo many ordeals have to be challenged for economic re-flotation by erasing the shadow of the Bubble , of course including bad debts of financial institutions. Japan is continuing its slow but steady efforts to achieve greater diversity in its social fabric to allow everyone's real freedom for fulfilling life.
1989 Berlin Wall demolished.
1991 Soviet Union dissolved.

Return to the top of this page
If you want to see Japanese history of cuisine click http://www.jrac.ca/JapaneseMindandCulture.bak


Return to Index page

San-Tate Policy & Our Business, About Soba (Buckwheat),
Soba & Health/Safety of Foods, Various Recipes of Buckwheat,
Contact Us Links to other sites